International Certification
Discover Regenerative Medicine
Earn International Certification from
ISSCA in Lahore
International Trainers in Pakistan
Hands-on Training & Lectures;
Ultimate Training for Cellular Therapies
Our goal is to provide detailed hands-on training, treatment protocols & instructions to safely administer autologous and allogenic cell products.
Physicians participating in these training sessions will take advantage of the review of stem cell biology, characterization and regenerative properties of cells and cell products, cytokines and growth factors.
Dr. Maritza Novas
Director Research & Development Global Stem Cells Group
International Certification from ISSCA in Lahore
This intensive 5 day workshop, will provide a clear understanding of laboratory processes, clinical applications and product validation, along with a session on practice management and patient acquisition.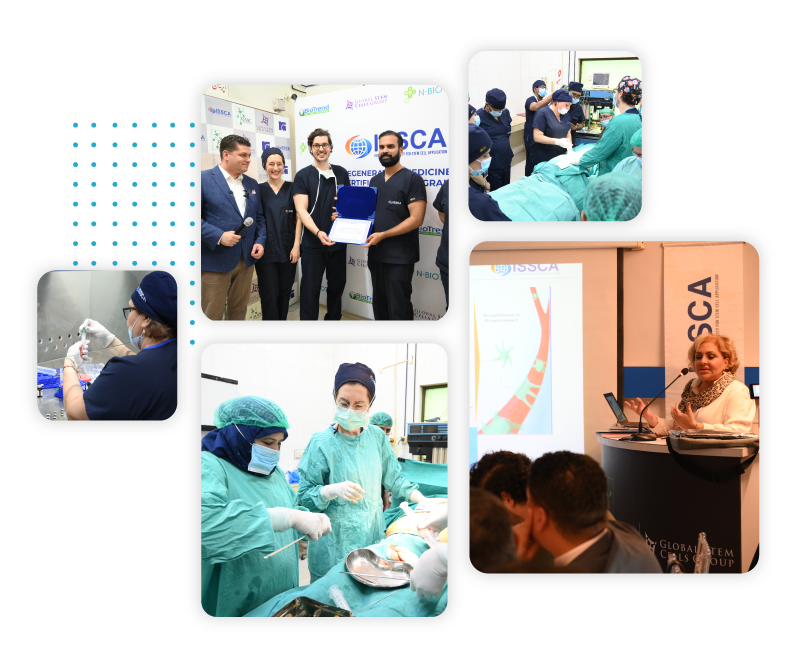 Reviews From Last Training Event
Discover Regenerative Medicine
Earn International Certification from
ISSCA in Lahore
COMING AGAIN IN SEPTEMBER 2022
COMING AGAIN IN SEPTEMBER 2022
All Rights Reserved Ramzan Ali Stem Cell Center 2022
All Rights Reserved Ramzan Ali Stem Cell Center 2022